An intuitive, scalable, and future-proof ECR solution for retailers and restaurants
The WizarPOS smart electronic cashier register (ECR) solution combines the robust Android technology with an ECR, streamlining point-of-sale transaction experiences for both merchants and consumers. On top of the acceptance of magnetic, chip, and contactless cards, it also performs e-signature, digital wallets, barcode scanning, and QR code payments.
Custom-made to tailor each business type
An easy integration with the ordering, menu, inventory, reporting, employee management, and CRM systems
A small footprint saving counter space
The WizarPOS Smart ECR Empowers Retailers and Restaurants with an Intuitive and Scalable Solution.
High-performance yet low-power consumption processor based on ARM Cortex-A55
Customized security system based on Android 11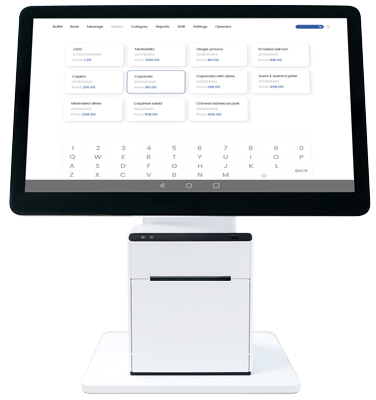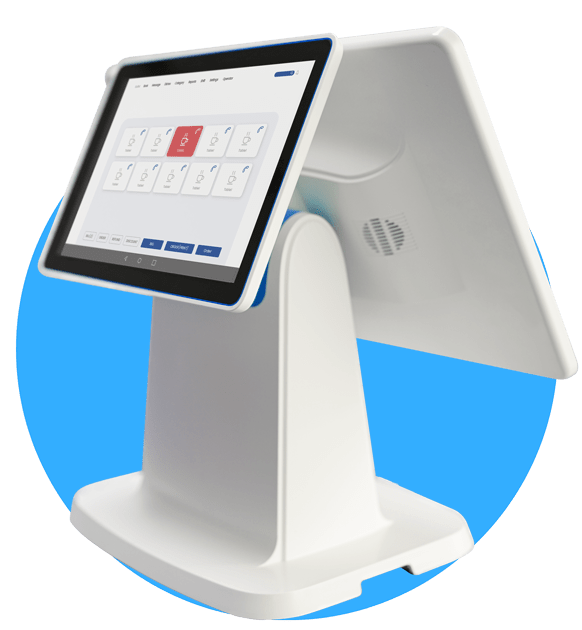 Crafted to enhance every aspect of the transaction process, the WizarPOS Smart ECR blends sophistication with simplicity.
User-driven design tailored to businesses of any size

In-built 80 mm auto-cutter thermal printer
Maximum printing speed of 200mm per second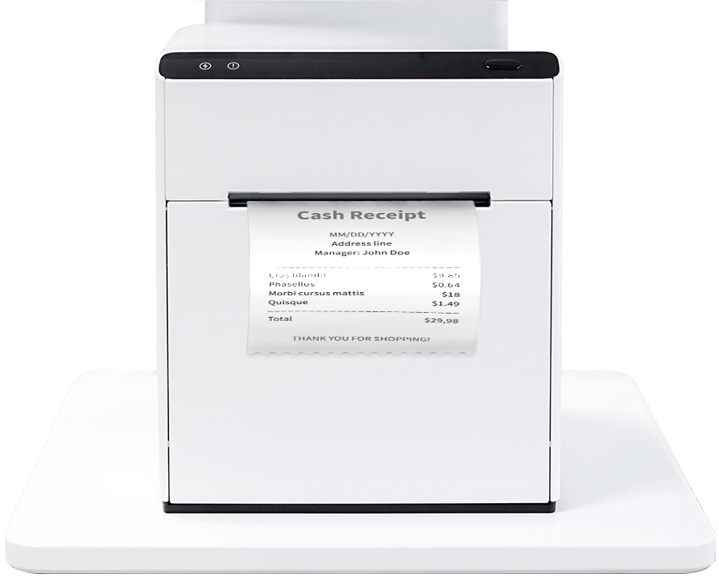 More External Interfaces to Empower your Capacity
USB Type-A port x 5
RJ11 port ×1
RJ12 Cash Box Interface × 1
RJ45 LAN port × 1
Audio Jack port x 1
TF card x 1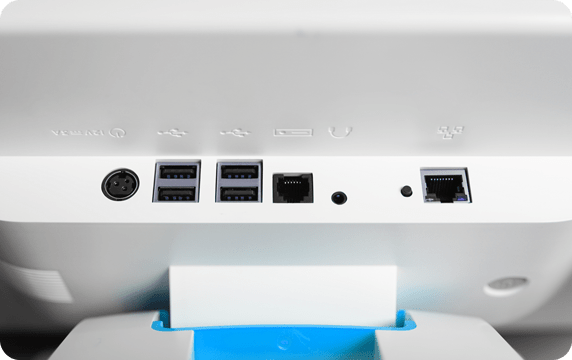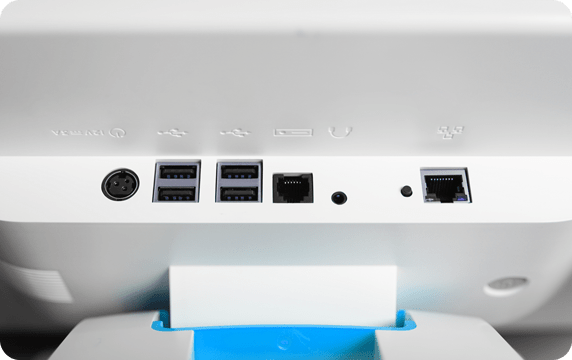 More External Interfaces for Connectivity
USB Type-A port x 4
RJ12 Cash Box Interface × 1
RJ45 LAN port × 1
Audio Jack port x 1